2019 has been a very eventful year for NetSuite, with two major releases. Release 2019.2 is ground-breaking, with state-of-the-art features and functions incorporated based on the market trends and needs of the customers. Some of the key updates mentioned below are for the benefit of Businesses and End-users alike.
Mobile Features: Being a cloud native ERP, NetSuite has always been a pioneer in terms of mirroring key ERP functionalities onto mobile phones and other hand-held devices. Staying in line with that philosophy, they have introduced additional features in the 2019.2 release. The users can now leverage the benefits of capturing expenses offline and later syncing up the data, once connected to the internet. User Interface has also been a hallmark of NetSuite, right from the beginning. Additional simplified form and implemented dashboard navigations have also been added for the benefit of the end-users.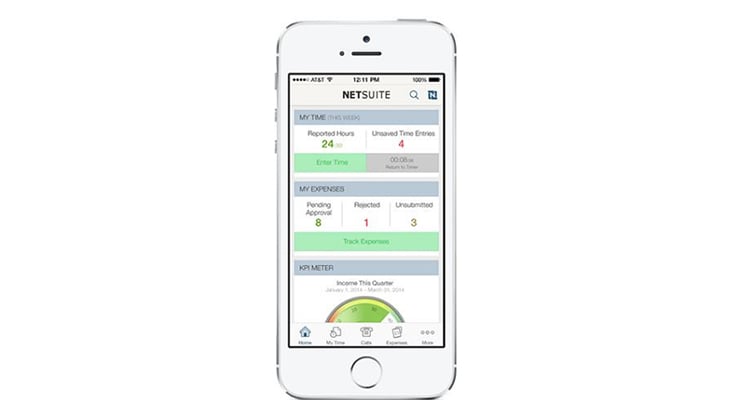 SuiteAnalytics: NetSuite has come up with an innovative and very intuitive interface, commonly referred to as "SuiteAnalytics". SuiteAnalytics is a set of out-of-the-box reports and workbooks on key functional areas, such as Sales, Procurement and Commerce. SuiteAnalytics is in tune with the market demands of easy access to actionable and insightful data with very less turnaround time. SuiteAnalytics can be deployed anywhere in the Suitecloud, based on the business needs.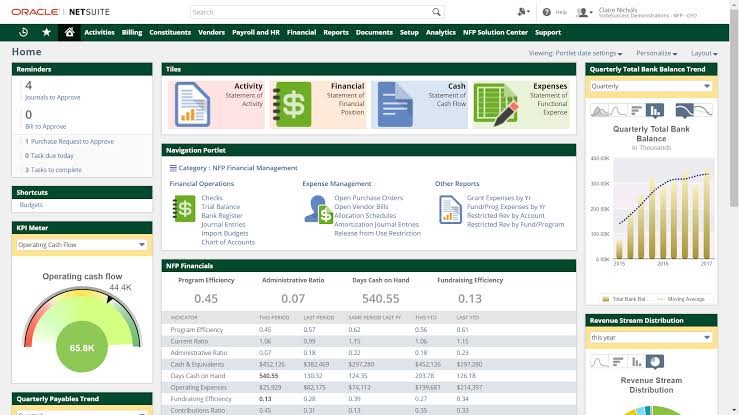 New Financial features: The functionality of Multi-Subsidiary Management and Accounting has been made more robust and simplified, and additional data import features have been incorporated. Granular revenue recognition concepts have also been included in the release 2019.2. Japanese users can leverage the additional depreciation methods, while the Chinese businesses can take advantage of the GL impact printing.
Robust HCM Capabilities: The latest features of release 2019.2 will enable the core Human Resource personnel to understand the employment history and key milestones crossed by a particular employee at any point in time. This will help them make critical decisions. Decision makers can now manage audit trails of accruals better. Out-of-the-box dashboards have been upgraded for better look and feel, and additional HR critical components have been added based on the business trends across the globe.
Saving the best for the last-release 2019.2 also addresses myriad business related problems cutting across verticals. Following are a few industry-specific components that are worth mentioning.
Manufacturing Industries
Release 2019.2 provides manufacturing industries with efficient Warehouse Management that enables paperless picking and flexible release processes. It optimizes the usage of Inventory assets by enhanced supply allocations.
A new intuitive concept known as "Supply Chain Control Tower", which provides better visibility and enables manufacturers and wholesale distributors to avoid problems in their supply chains, has also been introduced.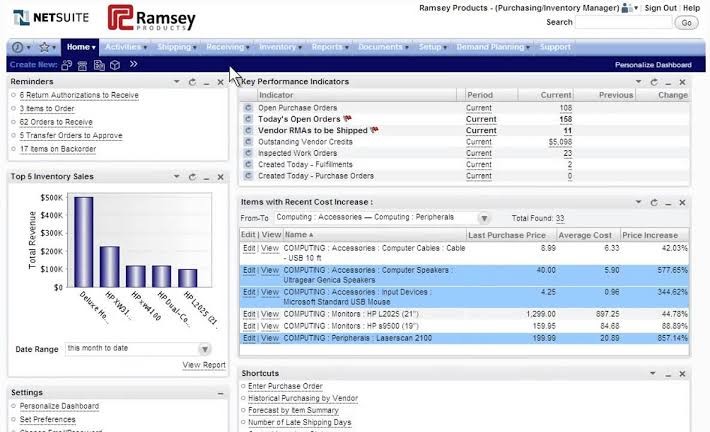 Retail
Additional merchandise attributes have been introduced. They enable retailers to view product performance according to different product classifications.
Software and Services Businesses
Release 2019.2 enables software and service businesses with better project budgeting, robust new resource management and enhanced reporting that will allow them to plan, budget and schedule projects more effectively. It also helps the businesses manage resources as a global pool effectively for better resource utilization and increased profits.
To learn more about OneGlobe's expertise in Netsuite
please visit https://bit.ly/2HvNG7l